Mayor Letter of Bandung
Promulgated with respect, following up on the results of the PSBB evaluation by the Governor of West Java on June 12, 2020, we hereby convey a few important points for the city of Bandung:
The results of the evaluation of the Task Force for the Acceleration of Covid-19 in West Java Province showed that the City of Bandung had been at Level 3 (Quite Heavy) since May 13, 2020;
Bandung City Reproductive Number (Rt) for 14 (fourteen) consecutive days fluctuated between 0.61 to 1.09;
Fluctuating ODP, PDP and positive case findings have never reached the highest peak as occurred before the PSBB;
The description of the ODP, PDP rate is positive showing a slowing down of COVID-19 cases;
The rate of recovery ( recovery rate ) in Bandung reached 42.18% above the national figure and West Java;
The addition of cases is the activity of tracking, screening to high-risk groups and the operation of the BSL 2 Laboratory of the City of Bandung which has a capacity of 200 specimens per day;
As of June 11, 2020, a rapid test of 11,332 samples (045% of the population of Bandung City) has been conducted and the total swab taking for PCR of 6,270 samples (0.25% of the population of the City of Bandung) has been carried out.
The capacity of treatment rooms for patients with Covid-19 cases in 2 (two) Central Government Referral Hospitals and 25 (twenty-five) Regional Government Referral Hospitals in Bandung City is 30.62%.
Based on the above data, we submit that the City of Bandung supports the policy of handling Covid-19 established by the Government of the Province of West Java and will continue the Large Scale Social Limitation, for 14 (fourteen) days from June 13, 2020 to June 26, 2020.
Thus we can convey, to be further considered. Say thank you for your attention.
Guardians of the City of Bandung
signed
H. ODED MOHAMAD DANIAL, S.AP.
Surat Wali Kota-PSBB 12 Jun 2020

Source: https://prfmnews.pikiran-rakyat.com/mapay-kota/pr-13400789/psbb-proporsional-di-kota-bandung- continue- until-26-june-2020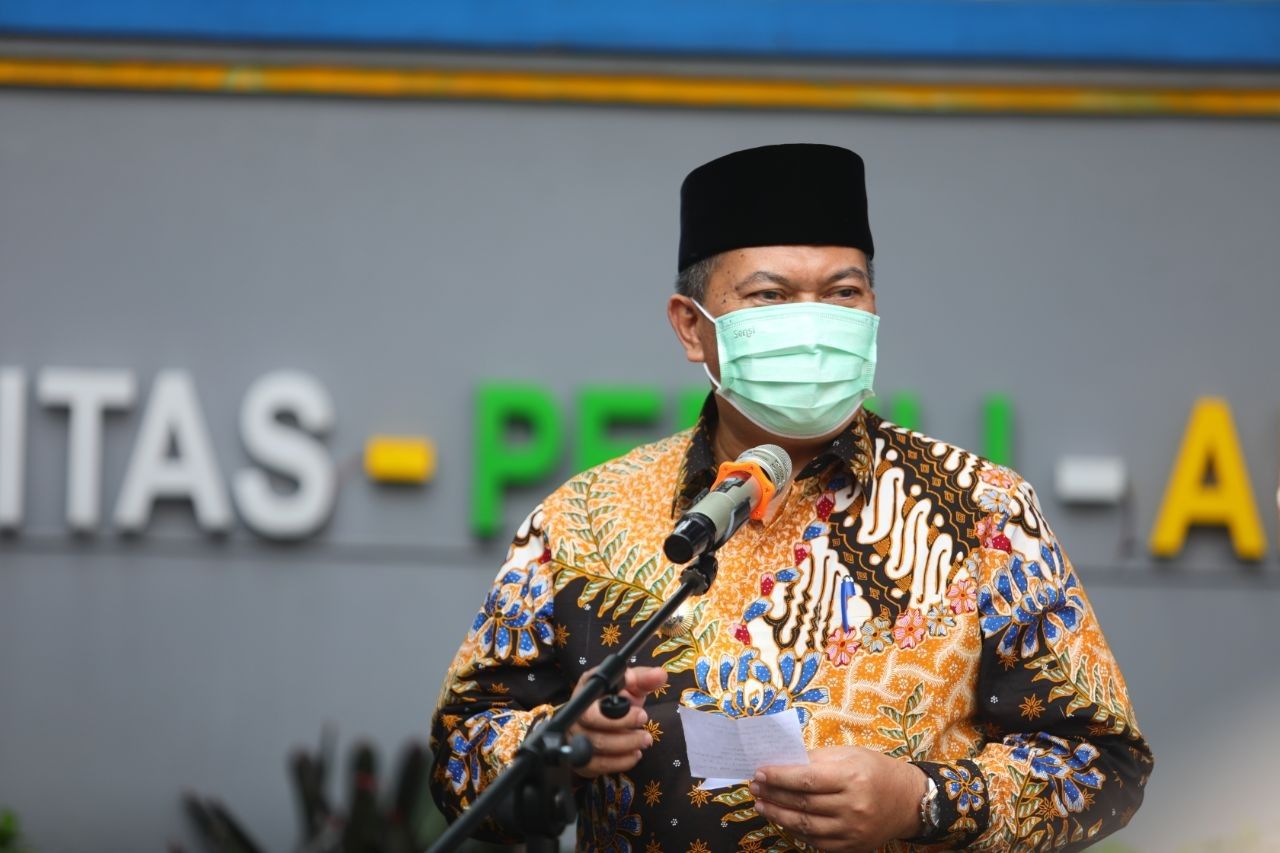 Cumulative Graph of COVID-19 Case
in Bandung City
Positive COVID-19 Per District
Bandung City
General Provisions for New Normal Institute of Higher Education Telkom Education Foundation
This post is also available in: